China's Silk Road makes further progress
A far reaching and efficient Silk Road has long been an ambition for President Xi Jinping and last week saw another crucial step in making that dream a reality. The Chinese have long been a provider of goods to the Middle-East, for centuries in fact the Middle-Eastern countries have been important trading partners for China but now, in 2016, that trade is finally being transported by rail.
Last week saw the maiden voyage of a freight train from China to Afghanistan, with the train terminating at Hairatan. The newly established Silk Road is going to further enhance China's influence along old trade routes, whilst also reaping rewards for Afghanistan; President Ashraf Ghani identified the Silk Road as the first step in making landlocked Afghan a transit hub of Asia.
China is already the top investor in Afghan but only the 5th largest trading partner; China hope the Silk Road will enable them to increase their standing in commercial influence. Pakistan is the biggest trading partner of Afghanistan but due to the uncertainty of potential conflict and political disparity, trading can often be strained with border closures, something China is hoping to capitalize on.
"It's an unprecedented, vital project for the Afghan economy," said Azarakhsh Hafizi, the head of the international relations committee at Afghanistan Chamber of Commerce & Industries in the capital, Kabul. "That will greatly reduce Chinese imported commodities' prices and unprecedentedly improve our trade with China, now standing at tens of millions of dollars."

In what is probably the most impressive thing about the new route from China to Afghanistan is the amount of time it cuts from journeys, what would usually take anywhere between 3 – 6 months by road is cut to just two weeks by the newly installed rail road, underlining the Chinese aspiration to improve efficiency.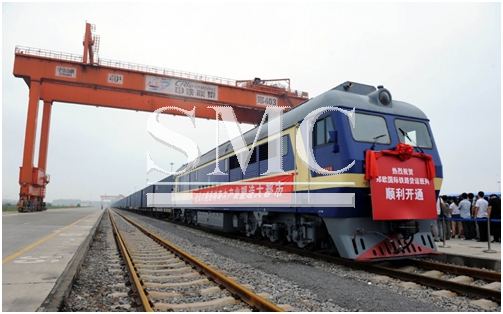 "Without Afghan connectivity, there is no way to connect China with rest of world," said Yao Jing, Chinese ambassador in Afghanistan, in a speech marking the first freight train's arrival on Sept. 7. "As a neighbor, China attaches greater importance to the development and peace process in Afghanistan."
Obviously, the Silk Road is going to be a huge economic boost for China but equally it's going to provide many of these lesser developed countries the opportunity to transport commodities a lot easier with each other. However, the latest news of a China-Afghan trading agreement does not bode to well for Pakistan.